Portfolio
Copy-Editing & Proofreading Projects
1997–2017

Copy-Editing (On-Screen)
Blackwell
S.J. Harrison (ed.), A Companion to Latin Literature, Blackwell Companions to the Ancient World
C.W. Kallendorf, A Companion to the Classical Tradition, Blackwell Companions to the Ancient World
M.W. Chavalas, The Ancient Near East: Historical Sources in Translation, Blackwell Companions to the Ancient World
G.B. Matthews, Augustine, Blackwell Great Minds
W.M. Baum, Understanding Behaviorism: Behavior, Culture, and Evolution [psychology]
J. Hogg and A. Langa (eds.), Assessing Adults with Intellectual Disabilities: A Service Providers' Guide [psychology]
D.A. Crighton and G.J. Towl (eds.), Psychology in Probation Services
M.J. Snowling and C. Hulme, The Science of Reading: A Handbook, Blackwell Handbooks of Developmental Psychology
J.C. Berryman et al., Psychology & You
G.J.O. Fletcher, The New Science of Intimate Relationships [psychology]
M.E. Smith, The Aztecs, 2nd ed.
C. Shields (ed.), The Blackwell Guide to Ancient Philosophy
J. Baggini and P.S. Fosl, The Philosopher's Toolkit
M.I. Gibson, From Naming to Saying: The Unity of the Proposition [philosophy
]
R. Stecker, Interpretation and Construction [philosophy]
T. O'Connor, Theism and Ultimate Explanation: The Necessary Shape of Contingency [philosophy]
L. McDowell, Redundant Masculinities? Employment Change and White Working Class Youth
R.J. Burke and C. Cooper (eds.), Leading in Turbulent Times: Managing in the New World of Work
K. McDonald, Global Movements: Action and Culture
D.A. Snow, S.A. Soule and H. Kriesi (eds.), The Blackwell Companion to Social Movements, Blackwell Companions to Sociology
M.D. Jacobs and N.W. Hanrahan (eds.), The Blackwell Companion to the Sociology of Culture, Blackwell Companions to Sociology
P. Sunley, R. Martin and C. Nativel, Putting Workfare in Place: Local Labour Markets and the New Deal [economic geography]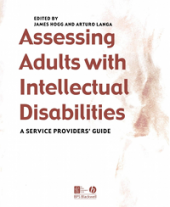 Wiley-Blackwell
G.C. Elliott, Family Matters: The Importance of Mattering to Family in Adolescence [psychology]
K. & T. Brown, Biomolecular Archaeology
L. Maguire, Helen of Troy: From Homer to Hollywood [literature]
T.R. Weeks, Across the Revolutionary Divide: Russia and the USSR, 1861–1945 [history]
J.L. Seitz and K.A. Hite, Global Issues: An Introduction, 4th ed.
M. Berman, The Copywriter's Toolkit: The Complete Guide to Strategic Advertising Copy
H. LaFollette (ed.), The International Encyclopedia of Ethics [various articles]
M. Szonyi (ed.), A Companion to Chinese History [ed. a Harvard University professor, 28 ch. contributed vol.]

Routledge
S. Leigh Foster, Choreographing Empathy: Kinesthesia in Performance
S.E. Potthoff, The Afterlife in Early Christian Carthage: Near-Death Experience, Ancestor Cult, and the Archaeology of Paradise
P. Coleman and A. O'Hanlon, Aging and Development: Social and Emotional Perspectives, 2nd ed. [psychology textbook]
Psychology Press (Routledge)
L. French and R. Klein (eds.), Therapeutic Practice in Schools: Working with the Child Within: A Clinical Workbook for Counsellors, Psychotherapists and Arts Therapists
S.F. Walker, Midlife Transformation in Literature and Film: Jungian and Eriksonian Perspectives
D. Hook, A Critical Psychology of the Postcolonial: The Mind of Apartheid
E.D. Goodwyn, The Neurobiology of the Gods: How Brain Physiology Shapes the Recurrent Imagery of Myth and Dreams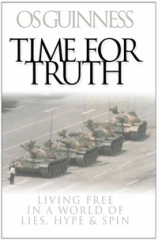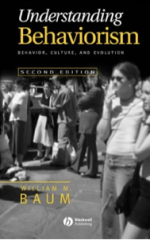 Inter-Varsity Press
M. Sinclair, The Story of Wisdom: Human Philosophy and the Purpose of God
D. Alexander (ed.), Can we Be Sure about Anything? Science, Faith and Postmodernism
A. McGrath, Doubt in Perspective: God Is Bigger Than you Think
M. Reeves, On Giants' Shoulders: Introducing Great Theologians from Luther to Barth
C.L. Blomberg, The Historical Reliability of the Gospels, 2nd ed.
D. Gibson and D. Strange (eds.), Engaging with Barth: Contemporary Evangelical Critiques
D.G. Firth and J.A. Grant (eds.), Words and the Word: Explorations in Biblical Interpretation and Literary Theory
D.L. Baker, Two Testaments, One Bible: The Theological Relationship between the Old and New Testaments, 3rd ed.
T.D. Alexander, Exodus, Apollos Old Testament Commentary 2
N. Kiuchi, Leviticus, Apollos Old Testament Commentary 3
J.G. McConville, Deuteronomy, Apollos Old Testament Commentary 5 [abbreviations list, bibliography, author–date refs.]
P.M.A. Pitkänen, Joshua, Apollos Old Testament Commentary 6
D.G. Firth, 1 and 2 Samuel, Apollos Old Testament Commentary 8
L.M. Wray Beal, 1 and 2 Kings, Apollos Old Testament Commentary 9
D.C. Fredericks and D.J. Estes, Ecclesiastes & The Song of Songs, Apollos Old Testament Commentary 16
A. R. Petterson, Haggai, Zechariah & Malachi, Apollos Old Testament Commentary 25
E. Lucas, Daniel, Apollos Old Testament Commentary 27 [abbreviations list, bibliography]
L.D. Hawk, Ruth, Apollos Old Testament Commentary 7B
M.D. Thompson, A Clear and Present Word: The Clarity of Scripture, New Studies in Biblical Theology 21
T.J. Burke, Adopted into God's Family: Exploring a Pauline Theme, New Studies in Biblical Theology 22
P.R. Williamson, Sealed with an Oath: A Biblical Theology of Covenant, New Studies in Biblical Theology 23
A.J. Köstenberger and S.R. Swain, Father, Son and Spirit: The Trinity and John's Gospel, New Studies in Biblical Theology 24
G.A. Cole, God the Peacemaker: How Atonement Brings Shalom, New Studies in Biblical Theology 25
D.C. Timmer, A Gracious and Compassionate God: Mission, Salvation and Spirituality in the Book of Jonah, New Studies in Biblical Theology 26
A.J. Thompson, The Acts of the Risen Lord Jesus: The Book of Acts in Biblical Theology, New Studies in Biblical Theology 27
W.R. Blackburn, The God Who Makes Himself Known: The Missionary Heart of the Book of Exodus, New Studies in Biblical Theology 28
A.G. Shead, The Word of God in Jeremiah, New Studies in Biblical Theology 29
G.A. Cole, The God Who Became Human: A Biblical Theology of Incarnation, New Studies in Biblical Theology 30
B.S. Rosner, Paul and the Law: Keeping the Commandments of God, New Studies in Biblical Theology 31
J.M. Hamilton, Jr., With the Clouds of Heaven: The Book of Daniel in Biblical Theology, New Studies in Biblical Theology 32
B.G. Green, Covenant and Commandment: Works, Obedience and Faithfulness in the Christian Life, New Studies in Biblical Theology 33
O.R. Martin, Bound for the Promised Land: The Land Promise in God's Redemptive Plan, New Studies in Biblical Theology 34
M.J. Boda, 'Return to Me': A Biblical Theology of Repentance, New Studies in Biblical Theology 35
R. Lints, Identity and Idolatry: The Image of God and Its Inversion, New Studies in Biblical Theology 36
L.M Morales, Who Shall Ascend the Mountain of the Lord? A Biblical Theology of the Book of Exodus, New Studies in Biblical Theology 37
J.G. Millar, Calling on the Name of the Lord: A Biblical Theology of Prayer, New Studies in Biblical Theology 38
P.T. O'Brien, God Has Spoken in His Son: A Biblical Theology of Hebrews, New Studies in Biblical Theology 39
A. T. Abernethy, The Book of Isaiah and God's Kingdom: A Thematic–Theological Approach, New Studies in Biblical Theology 40
A.S. Malone, God's Mediators: A Biblical Theology of Priesthood, New Studies in Biblical Theology 43
K. Deenick, Righteous by promise: A Biblical Theology of Circumcision, New Studies in Biblical Theology 45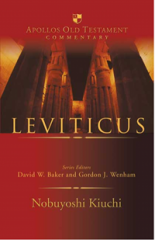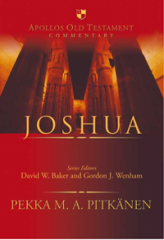 B. Webb, The Message of Zechariah, The Bible Speaks Today
T. Chester, The Message of Prayer, The Bible Speaks Today
S. Gaukroger, Daniel, Crossway Bible Guide
S. Dray, 1 Corinthians, Crossway Bible Guide
R. Chia, Hope for the World: The Christian Vision, Global Christian Library
S. Escobar, Mission, Global Christian Library
J. M. Kapolyo, The Human Condition: Christian Perspectives through African Eyes, Global Christian Library
I. Glaser, The Bible and Other Faiths: What Does the Lord Require of us? Global Christian Library
I. Satyavrata, The Holy Spirit: Lord and Life-Giver, Global Christian Library
C. Ash, Out of the Storm
J.A. Grant and A.I. Wilson (eds.), The God of Covenant: Biblical, 
Theological and Contemporary Perspectives
A.T.B. McGowan (ed)., Always Reforming: Explorations in Systematic Theology
J. Moody, The God-Centred Life: Insights from Jonathan Edwards for Today
R.J. Berry (ed.), When Enough Is Enough: A Christian Framework for Environmental Sustainability
J.D. Beckett, Mastering Monday: A Guide to Integrating Faith and Work
S. Jefferey, M. Ovey and A. Sach, Pierced for our Transgressions: Rediscovering the Glory of Penal Substitution
K.J. Hacking, Signs and Wonders Then and Now: Miracle-Working, Commissioning and Discipleship
G.L. Bray, The Lord's Prayer: A Systematic Theology
S. Clark, The Forgotten Christ: Biblical Perspectives on the Person of Jesus
A.T.B. McGowan, The Divine Spiration of Scripture
K.J. Stewart and M.A.G. Haykin (eds.), Continuities in Evangelical History
D.A. Hughes, Power and Poverty: Divine and Human Rule in a World of Need
T.D. Alexander, From Eden to New Jerusalem: Exploring God's Plan for Life on Earth
M.F. Bird, A Bird's Eye View of Paul: The Man, his Mission and his Message
B.S. Rosner & P.R. Williamson, Exploring Exodus: Literary, Theological and Contemporary Approaches
C. Green (ed.), A Higher Throne: Evangelicals and Public Theology
R. Routledge, Old Testament Theology: A Thematic Approach
D. Tidball, Ministry by the Book: New Testament Patterns for Pastoral Leadership
P.W. Barnett, Messiah: Jesus, the Evidence of History
T. Ward, Words of Life: Scripture as the Living and Active Word of God
P.G. Bolt (ed.), Christ's Victory over Evil: Biblical Theology and Pastoral Ministry
H.G.M. Williamson and D.G. Firth, Interpreting Isaiah: Issues and Approaches
M. Reeves, The Breeze of the Centuries: Introducing Great Theologians
Bradley G. Green, Shapers of Christian Orthodoxy: Engaging with Early and Medieval Theologians [one ch. outstanding]
A.J.B. Cameron, Joined-up Life: A Christian Account of How Ethics Works
P.W. Barnett, The Corinthian Question: Why Did the Church Oppose Paul?
B.S. Rosner (ed.), The Wisdom of the Cross: Exploring 1 Corinthians
P.A. Barker, R.J. Condie and A.S. Malone (eds.), Serving God's Words: Windows on Preaching and Ministry: In Honour of Peter Adam
G. Goldsworthy, Christ-Centred Biblical Theology: Hermeneutical Foundations and Principles
D.G. Peterson, Transformed by God: New Covenant Life and Ministry
D.H. Glass, Atheism's New Clothes
M.P. Jensen (ed.), True Feelings: Perspectives on Emotions in Christian Life and Ministry
P.W. Barnett, Gospel Truth: Answering New Atheist Attacks on the Gospels
D.G. Peterson, Encountering God Together: Biblical Patterns for Ministry and Worship
I. Paul and D. Wenham (eds.), 'We Proclaim the Word of Life': Preaching the New Testament Today
J. Robson, Honey from the Rock: Approaching Deuteronomy
B. Stanley, The Global Diffusion of Evangelicalism: The Age of Billy Graham and John Stott, A History of Evangelicalism
A.G. Shead (ed.), Stirred by a Noble Theme: The Book of Psalms in the Life of the Church
J. Moo and R. Routledge (eds.), As Long as Earth Endures: The Bible, Creation and the Environment
D.S. Strange, 'For Their Rock Is Not as Our Rock': An Evangelical Theology of Religions
P. Sanlon, Simply God: Recovering the Classical Trinity
A. Malone, Knowing Jesus in the Old Testament? A Fresh Look at Christophanies
D.C. Jones, The Fire Divine: An Introduction to the Evangelical Revival
C. Green, Cutting to the Heart: Applying the Bible in Preaching and Teaching
G.J. Williams, His Love Endures for Ever: Reflections on the Love of God
M. Reeves and T. Chester, Why The Reformation Still Matters
B.D. Crowe and C. R. Trueman (eds.), The Essential Trinity: New Testament Foundations and Practical Relevance
R. Routledge, Old Testament Introduction: Text, Interpretation, Structure, Themes
G.R. Treloar, The Disruption of Evangelicalism: The Age of Torrey, Mott, McPherson and Hammond
Paternoster
D.G. Jones, Clones: The Clowns of Technology?
D.G. Jones, Valuing People: Human Value in a World of Medical Technology
M. Elliott (ed.), The Dynamics of Human Life
J.W. Drane, Cultural Change, Biblical Faith and the Future of the Church
N. Scotland, Sectarian Religion in Contemporary Britain
A. Gray and C. Sinkinson (eds.), Reconstructing Theology: A Critical Assessment of the Theology of Clark Pinnock
P.R. Beaumont (ed.), Christian Perspectives on the Limits of Law
C. Partridge (ed.), Fundamentalisms
T.A. Hart, Regarding Karl Barth: Essays Toward a Reading of his Theology
P. Oakes (ed.), Rome in the Bible and the Early Church
D. Peterson (ed.), Witness to the World: Papers from the Second Oak Hill College Annual School of Theology
R.P. Stevens, The Abolition of the Laity: Vocation, Work and Ministry in Biblical Perspective
E. Storkey, Created or Constructed: The Great Gender Debate
C.G. Bartholomew (ed.), Renewing Biblical Interpretation
J.E. Colwell (ed.), Called to One Hope: Perspectives on the Life to Come
D.G. Peterson, 'Where Wrath and Mercy Meet': Proclaiming the Atonement Today
C. Sinkinson, Pluralism and the Universe of Faiths
M.J. Cartledge and D. Mills (eds.), Covenant Theology: Contemporary Approaches
M. Green (ed.), Church Without Walls: A Global Examination of Cell Church
M.J. Saward, A Faint Streak of Humility [autobiography: former canon of St Paul's Cathedral]

Hodder
M. Beaumont, A.E. McGrath and M. Manser, The NIV Bible Handbook
N. Page, A Nearly Infallible History of Christianity [church history]
G. Milton, White Gold [historical novel: prologue and 3 chs.]
HarperCollins
A. Ashworth and M. Sanders, The Property Chain [book of the UK Channel 4 TV series]
J.E. Haggai, The Seven Secrets of Effective Business Relationships
P. Vardy and P. Grosch, The Puzzle of Ethics
P. Vardy, The Puzzle of God
O. Collins (ed.), Complete Christian Classics, 2 vols.
O. Collins (ed.), 2000 Years of Classic Christian Prayers
O. Collins (ed.), The Wisdom of Jesus: Words of Beauty and Truth for Today
O. Collins (ed.), Definitive Bible Library (R.A. Torrey, Methods of Bible Study; M.G. Easton, Easton's Bible Dictionary; R.A. Torrey, Torrey's Topical Textbook; R.D. Hitchcock, Hitchcock's Bible Names Dictionary)
G. Usher, The Dictionary of Christianity [preliminary on-screen editing: project shelved]
M. Robinson, Rediscovering the Celts: The True Witness from Western Shores
R. Daly, God's Little Book of Calm
St Helen's Church, Bishopsgate, John's Gospel
The Good News Bible Newcomer Bible Study Notes
R. Foster and E. Griffin (eds.), Spiritual Classics: Reading from the Heart
G. Chevreau, We Dance Because we Cannot Fly: Betel's Stories of Redemption and Transformation
D. de Beer, Gospel
D. Day, A Pearl Beyond Price: The Attractive Jesus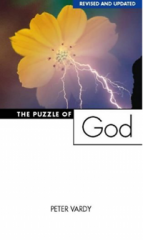 Open University Press (McGraw-Hill)
G. Stobart, The Expert Learner: Challenging the Myth of Ability
M. Gottwald and G.E. Lansdown, Clinical Governance: Improving the Quality of Healthcare for Patients and Service Users
Acumen
P.R. Daniels, Nietzsche and The Birth of Tragedy
Zondervan (USA)
R. Lacey, The Word on the Street
P. Yancey, Rumours of Another World [anglicizing]
P. Gardner, C. Wright, and C. Green (eds.), Fanning the Flame: Bible, Cross, and Mission
C. Gidney (ed.), Another Long Hot Soak, Book 4
S. Cotterell, I Thirst: The Story of Tenacious Love
Chosen Books (Baker Book House, USA)
M. Dupont, Toxic Churches: Restoration from Spiritual Abuse [copy-editing, Americanizing]
P.L. King, Profiles of Great Faith
B. Gordon, The Holy Spirit [copy-editing, Americanizing]
I. Malins, Preparing the Way for Revival [copy-editing, Americanizing]
G. Cooke, The Language of Love: Hearing and Speaking the Language of God [copy-editing, Americanizing]
G. Cooke, The Secret of a Powerful Inner Life: Developing Genuine Spirituality [editing, Americanizing]
G. Cooke, Crafted Prayer: The Joy of Always Getting your Prayers Answered [editing, Americanizing]
Speechmark
V.L. Joffe, Favourite Idioms
V.L. Joffe, More Favourite Idioms
C. Delamain and J. Spring, Reading Between the Lines: Teaching Children to Understand Inference
H. Whates, Decades: Discussion Cards
H. Whates and L. Lane, Colorcards: Who, What, When, Where, Why
H. Whates, Colorcards: Decisions/Personal Safety – Indoors
H. Whates and Liz Lane, Colorcards: More Story Starters
H. Whates and Liz Lane, Colorcards: More Everyday Objects
H. Whates and Liz Lane, Colorcards: More Basic Verbs
H. Whates and Liz Lane, Colorcards: Reminiscence Cue Cards – Life Events 50s/60s
Author (Self-Publisher)
E.E. Hopp, Innocence Lost [Second World War autobiography of a German woman]
S. van Hecke and L. van der Linde, Cameron Highlands Guidebook
E. Barker, Deadly Drug: How I Safely Switched to Natural Blood Thinners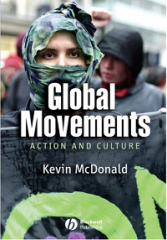 Copy Editing (On Paper)
Blackwell
G. Santas, Goodness and Justice: Plato, Aristotle and the Moderns
T.F. Madden, The Crusades: The Essential Readings
A. Pettegree, Europe in the Sixteenth Century
J. McDonough and C. Shaw, Materials and Methods in ELT: A Teacher's Guide, 2nd ed.
R. Hawkins, Second Language Syntax: A Generative Introduction [linguistics textbook]
R. Wardhaugh, Understanding English Grammar: A Linguistic Approach, 2nd ed.
P. Ginter, L.E. Swayne and J. Duncan, Strategic Management of Health Care Organizations, 3rd ed.
G. Bridge and S. Watson (eds.), A Companion to the City
L. Rainey (ed.), Modernism: An Anthology, Blackwell Anthologies [shared project]
Routledge
K. Greene, Archaeology: An Introduction. The History, Principles and Methods of Modern Archaeology, 4th ed.
A. Arvidsson, Marketing Modernity: Italian Advertising from Fascism to Postmodernity
D. Knowles, Hegel and The Philosophy of Right
A. Beard, The Language of Literature
Z. Lyttleton and T. Wang, Colloquial Hebrew: The Complete Course for Beginners
O. Leaman, D. Frank and C.M. Manekin (eds.), Jewish Philosophy Reader
J. Stratton, Coming out Jewish
J. Barton (ed.), The Biblical World, 2 vols.
D. Buckingham, The Making of Citizens: Young People, News and Politics [two chs.]
I. de Soysa, Foreign Direct Investment, Democracy, and Development
Macmillan
K.P. Magyar, United States Interests and Policies in Africa: Transition to a New Era
N.C. Crawford and A. Klotz, How Sanctions Work: Lessons from South Africa
A. Ganguly, Business-Driven Research and Development: Managing Knowledge to Create Wealth
A. Felstead and N. Jewson, Global Trends in Flexible Labour
K. Patching, Management and Organization Development: Beyond Arrows, Boxes and Circles
K.A. Chrystal and R. Pennant-Rea, Public Choice Analysis of Economic Policy
Constable & Robinson
M. Burgess and T. Chalder, Overcoming Chronic Fatigue: A Self-Help Guide Using Cognitive Behavioral Techniques
V. Ford, Overcoming Sexual Problems: A Self-Help Guide Using Cognitive Behavioral Techniques
HarperCollins
C.S. Lewis, Of This and Other Worlds [preparing work for new ed.]
C.S. Lewis, Out of the Silent Planet [preparing work for new ed.]
C.S. Lewis, Perelandra [preparing work for new ed.]
C.S. Lewis, That Hideous Strength [preparing work for new ed.]
Manchester University Press
E.L. Graham, Representations of the Post/Human: Monsters, Aliens and Others in Popular Culture

Sheffield Academic Press
G.A. Lester (ed.), Chaucer in Perspective: Middle English Essays in Honour of Norman Blake
N. Kokkinos, The Herodian Dynasty: Origins, Role in Society and Eclipse
D. Dormeyer, New Testament Among the Writings of Antiquity
R.S. Sugirtharajah (ed.), The Postcolonial Bible
M. Sæbø, On the Way to Canon
S.E. Porter and J.T. Reed (eds.), Discourse Analysis and the New Testament: Approaches and Results
K.G. Friebel, Jeremiah's and Ezekiel's Sign-Acts: Rhetorical Nonverbal Communication
K.-J. Kim, Stewardship and Almsgiving in Luke's Theology
J. Ferreira, Johannine Ecclesiology
J.C. Thomas, The Devil, Disease and Deliverance
L. Stulman, Order Amid Chaos: Jeremiah as Symbolic Tapestry
L.L. Grabbe (ed.), Leading Captivity Captive: 'The Exile' as History and Ideology
D.F. Murray, Divine Prerogative and Royal Pretension
A. Brenner and C.R. Fontaine (eds.), Wisdom and Psalms
K. Latvus, God, Anger and Ideology
J.M. Knight, Revelation
H.C. Washington, S.L. Graham and P. Thimmes (eds.), Marking Boundaries
A. Rofé, An Introduction to the Composition of the Pentateuch
E. Christianson, A Time to Tell: Narrative Strategies in Ecclesiastes
J.D.H. Amador, Academic Constraints in the Rhetorical Criticism of the New Testament
B.J. Dodd, Paul's Paradigmatic 'I': Personal Example in Literary Strategy
J.W. Watts, Reading Law: The Rhetorical Shaping of the Pentateuch
D.A. Holgate, Prodigality, Liberality and Meanness in the Parable of the Prodigal Son: A Greco-Roman Perspective on Luke 15.11-32 [fnn. and bibliog.]
J.E. Cook, Hannah's Desire, God's Design: Early Interpretations of the Story of Hannah
D. Rhoads and K. Syreeni (eds.), Characterization in the Gospels
A.R. Diamond, K.M. O'Connor and L. Stuhlman (eds.), Troubling Jeremiah
Inter-Varsity Press
C.G. Kruse, John, Tyndale New Testament Commentaries
P. Adam, Hearing God's Words: Exploring Biblical Spirituality, New Studies in Biblical Theology 16
M. Wilcock, The Message of the Psalms: Songs for the People of God, The Bible Speaks Today, 2 vols.
P. Beasley-Murray, The Message of the Resurrection, The Bible Speaks Today
D. Wilkinson, The Message of Creation, The Bible Speaks Today
H. Peskett and V. Ramachandra, The Message of Mission: The Glory of Christ in All Time and Space, The Bible Speaks Today
R. and T. Johnson, Genesis, Crossway Bible Guide
P. Hacking, Isaiah: Free to Suffer and to Serve, Crossway Bible Guide
P. Hicks, Revelation, Crossway Bible Guide
C.L. Blomberg, The Historical Reliability of John's Gospel: Issues and Commentary
C.W. Colson, Justice That Restores
B. Hybels, Making Life Work
F. Beckett et al., Rebuild: Into the Real World
M. Meynell, Cross-examined: The Life-Changing Power of the Death of Jesus
B.A. Ware, God's Lesser Glory: The Diminished God of Open Theism [anglicizing]
C. Moucarry, From Faith to Faith: A Christian-Arab Perspective on Islam and Christianity
C. Moucarry, The Search for Forgiveness: Pardon and Punishment in Islam and Christianity
M. Green, Sharing your Faith with a Friend: Simple Steps to Introducing Jesus
O.R. Barclay, From Cambridge to the World
D. Willard, Renovation of the Heart
J. Jones with A. Goddard, The Moral Leader: For the Church and the World
P. Duce and D. Strange, Encountering God's Word: Beginning Biblical Studies
C.J.H. Wright, Old Testament Ethics for the People of God
C. Green (ed.), God's Power to Save: One Gospel for a Complex World?
Paternoster
S.A. Groom, Sources for the Investigation of Meaning in the Hebrew Bible
P. Head (ed.), Proclaiming the Resurrection: Papers from the First Oak Hill College Annual School of Theology
H.G.M. Williamson, Variations on a Theme: King, Messiah and Servant in Isaiah
K. Makower, The Coming of the Rain [biography]
D. Hughes, God of the Poor
C.R. Trueman and R.S. Clark (eds.), Protestant Scholasticism: Essays in Reassessment [fnn. and bibliog.]
Hodder
S. Nicholson, Teach Yourself Biblical Hebrew [project shelved halfway through]
S. Bruce, An Introduction to New Testament Greek Using John's Gospel
C. Catherwood, Crash Course on Church History
C. Brown, Crash Course on Christian Ethics
M.H. Manser, Crash Course on Christian Teaching
P. Cole, Philosophy of Religion, 2nd ed. [GCSE textbook]; Christianity, 3rd ed. [GCSE textbook]
Kingsway
M. Nazir-Ali, Shapes of the Church to Come [Anglican bishop]
I. Cowley, The Transforming Church
C. Buckland, Liberated to Lead
A. Holloway, The Shock of Your Life
D. Burt, Twenty-Five Sketches About Proverbs
J. Boot, A Time to Search

Proofreading
Routledge
M. Fitzpatrick et al. (eds.), The Enlightenment World
T. Baldwin (ed.), Maurice Merleau-Ponty: Basic Writings
A. Melamed (trans. B.S. Rozen), The Image of the Black in Jewish Culture: A History of the Other
K. Dowden, European Paganism: The Realities of Cult from Antiquity to the Middle Ages
B.D. Chilton and J. Neusner, Jewish and Christian Doctrines: The Classics Compared
G.L. Byron, Symbolic Blackness and Ethnic Difference in Early Christian Literature
E. Cudworth, Environment and Society
Polity
T.W. Adorno, Metaphysics: Concept and Problems
Pearson Education
D. Harrison, Personal Financial Planning: Theory and Practice
Harcourt Education
J. Jenkins, Ethics and Religion, 2nd ed.
Sheffield Academic Press
K. Latvus, God, Anger and Ideology
N. Kokkinos, The Herodian Dynasty: Origins, Role in Society and Eclipse
R.S. Sugirtharajah (ed.), The Postcolonial Bible
J. Ferreira, Johannine Ecclesiology
J.C. Thomas, The Devil, Disease and Deliverance
L.L. Grabbe (ed.), Leading Captivity Captive: 'The Exile' as History and Ideology
D.F. Murray, Divine Prerogative and Royal Pretension
Inter-Varsity Press
T.D. Alexander, Exodus, Apollos Old Testament Commentary 2
N. Kiuchi, Leviticus, Apollos Old Testament Commentary 3
P.M.A. Pitkänen, Joshua, Apollos Old Testament Commentary 6
D.G. Firth, 1 and 2 Samuel, Apollos Old Testament Commentary 8
L.M. Wray Beal, 1 and 2 Kings, Apollos Old Testament Commentary 9
D.C. Fredericks and D.J. Estes, Ecclesiastes & The Song of Songs, Apollos Old Testament Commentary 16
A. R. Petterson, Haggai, Zechariah & Malachi, Apollos Old Testament Commentary 25
T. Larsen (ed.), Biographical Dictionary of Evangelicals
T.D. Alexander and B.S. Rosner (eds.), New Dictionary of Biblical Theology [articles A–T]
Dictionary of Contemporary Religion in the Western World [25 articles: proofreading, collating proofs]
S. Gaukroger, Daniel, Crossway Bible Guide
S. Jones, Luke, Crossway Bible Guide
D. Reid, Ruth and Esther, Crossway Bible Guide
D. Hewitt, Discovering Mark's Gospel, Crossway Bible Guide
R. and T. Johnson, Genesis, Crossway Bible Guide
M. Wilcock, The Message of the Psalms, The Bible Speaks Today, 2 vols.
C.J.H. Wright, The Message of Ezekiel, The Bible Speaks Today
B. Webb, The Message of Zechariah, The Bible Speaks Today
D. Wilkinson, The Message of Creation, The Bible Speaks Today
H. Peskett and V. Ramachandra, The Message of Mission: The Glory of Christ in All Time and Space, The Bible Speaks Today
A.J. Köstenberger and P.T. O'Brien, Salvation to the Ends of the Earth: A Biblical Theology of Mission, New Studies in Biblical Theology 11
P. Adam, Hearing God's Words: Exploring Biblical Spirituality, New Studies in Biblical Theology 16
G.K. Beale, The Temple and the Church's Mission: A Biblical Theology of the Dwelling Place of God, New Studies in Biblical Theology 17
M.D. Thompson, A Clear and Present Word: The Clarity of Scripture, New Studies in Biblical Theology 21
T.J. Burke, Adopted into God's Family: Exploring a Pauline Theme, New Studies in Biblical Theology 22
P.R. Williamson, Sealed with an Oath: A Biblical Theology of Covenant, New Studies in Biblical Theology 23
A.J. Köstenberger and S.R. Swain, Father, Son and Spirit: The Trinity and John's Gospel, New Studies in Biblical Theology 24
G.A. Cole, God the Peacemaker: How Atonement Brings Shalom, New Studies in Biblical Theology 25
D.C. Timmer, A Gracious and Compassionate God: Mission, Salvation and Spirituality in the Book of Jonah, New Studies in Biblical Theology 26
A.J. Thompson, The Acts of the Risen Lord Jesus: The Book of Acts in Biblical Theology, New Studies in Biblical Theology 27
W.R. Blackburn, The God Who Makes Himself Known: The Missionary Heart of the Book of Exodus, New Studies in Biblical Theology 28
A.G. Shead, The Word of God in Jeremiah, New Studies in Biblical Theology 29
G.A. Cole, The God Who Became Human: A Biblical Theology of Incarnation, New Studies in Biblical Theology 30
B.S. Rosner, Paul and the Law: Keeping the Commandments of God, New Studies in Biblical Theology 31
J.M. Hamilton, Jr., With the Clouds of Heaven: The Book of Daniel in Biblical Theology, New Studies in Biblical Theology 32
B.G. Green, Covenant and Commandment: Works, Obedience and Faithfulness in the Christian Life, New Studies in Biblical Theology 33
O.R. Martin, Bound for the Promised Land: The Land Promise in God's Redemptive Plan, New Studies in Biblical Theology 34
M.J. Boda, 'Return to Me': A Biblical Theology of Repentance, New Studies in Biblical Theology 35
R. Lints, Identity and Idolatry: The Image of God and Its Inversion, New Studies in Biblical Theology 36
L.M Morales, Who Shall Ascend the Mountain of the Lord? A Biblical Theology of the Book of Exodus, New Studies in Biblical Theology 37
J.G. Millar, Calling on the Name of the Lord: A Biblical Theology of Prayer, New Studies in Biblical Theology 38
P.T. O'Brien, God Has Spoken in His Son: A Biblical Theology of Hebrews, New Studies in Biblical Theology 39
M. Reeves and T. Chester, Why The Reformation Still Matters
J.R.W. Stott, Evangelical Truth, rev. ed., Global Christian Library
S. Escobar, Mission, Global Christian Library
J. Kapolyo, The Human Condition: Christian Perspectives Through African Eyes, Global Christian Library
R. Chia, Hope for the World: The Christian Vision, Global Christian Library
I. Satyavrata, The Holy Spirit: Lord and Life-Giver, Global Christian Library
I. Glaser, The Bible and Other Faiths: What Does the Lord Require of Us? Global Christian Library
J.R.W. Stott, Evangelical Truth
R. Clements, People who Made History
T. Ward, Taming your Emotional Tigers
P. Hicks, Transmission
B. Hybels, Making Life Work
R. Willoughby (ed.), This Day with God
G. Baker, Friends
O. Batchelor, Use and Misuse: A Christian Perspective on Drugs
B. Horn, Ultimate Realities
R. Manley Pippert, Out of the Saltshaker
S. Ayers and J. Lane, What Would Jesus Say to …?
N. Pollard, Beyond the Fringe
P. Beasley-Murray, Joy to the World: Preaching the Christmas Story
M.A. Jeeves and R.J. Berry, Science, Life and Christian Belief
R.J. Berry, The Care of Creation: Focusing Concern and Action
C.R. Trueman, A. Gray, C.L. Blomberg (eds.), Solid Ground
O. Guinness, Time for Truth: Living Free in a World of Lies, Hype and Spin
P. Bolt and M. Thompson (eds.), The Gospel to the Nations: Perspectives on Paul's Mission
C.W. Colson, Justice That Restores
R.C. Ortlund, Jr, Revival Sent from God: What the Bible Teaches for the Church Today
F. Beckett et al., Rebuild: Into the Real World
R.K. McCloughry, Living in the Presence of the Future
M. Green, Sharing your Faith with a Friend: Simple Steps to Introducing Jesus
O.R. Barclay, From Cambridge to the World
J. Jones with A. Goddard, The Moral Leader: For the Church and the World
D. Willard, Renovation of the Heart
P. Hicks, What Could I Do?
C.J.H. Wright, Old Testament Ethics for the People of God
D. Alexander (ed.), Can we Be Sure about Anything? Science, Faith and Postmodernism
T.A. Noble, Tyndale House and Fellowship: The First Sixty Years
A.T.B. McGowan (ed)., Always Reforming: Explorations in Systematic Theology
S. Jefferey, M. Ovey and A. Sach, Pierced for our Transgressions: Rediscovering the Glory of Penal Substitution
K.J. Hacking, Signs and Wonders Then and Now: Miracle-Working, Commissioning and Discipleship
R.J. Berry (ed.), When Enough Is Enough: A Christian Framework for Environmental Sustainability
C.L. Blomberg, The Historical Reliability of the Gospels, 2nd ed.
S. Clark, The Forgotten Christ: Biblical Perspectives on the Person of Jesus
D. Gibson and D. Strange (eds.), Engaging with Barth: Contemporary Evangelical Critiques
A.T.B. McGowan, The Divine Spiration of Scripture
T.D. Alexander, From Eden to New Jerusalem: Exploring God's Plan for Life on Earth
B.S. Rosner and P.R. Williamson, Exploring Exodus: Literary, Theological and Contemporary Approaches
C. Green (ed.), A Higher Throne: Evangelicals and Public Theology
D.G. Firth and J.A. Grant (eds.), Words and the Word: Explorations in Biblical Interpretation and Literary Theory
R. Routledge, Old Testament Theology: A Thematic Approach
D.A. Hughes, Power and Poverty: Divine and Human Rule in a World of Need
D. Tidball, Ministry by the Book: New Testament Patterns for Pastoral Leadership
T. Ward, Words of Life: Scripture as the Living and Active Word of God
D.L. Baker, Two Testaments, One Bible: The Theological Relationship between the Old and New Testaments, 3rd ed.
M. Sinclair, The Story of Wisdom: Human Philosophy and the Purpose of God
P.G. Bolt (ed.), Christ's Victory over Evil: Biblical Theology and Pastoral Ministry
H.G.M. Williamson and D.G. Firth, Interpreting Isaiah: Issues and Approaches
M. Reeves, The Breeze of the Centuries: Introducing Great Theologians
M. Reeves, On Giants' Shoulders: Introducing Great Theologians from Luther to Barth
A.J.B. Cameron, Joined-up Life: A Christian Account of How Ethics Works
P.W. Barnett, Messiah: Jesus, the Evidence of History
P.W. Barnett, The Corinthian Question: Why Did the Church Oppose Paul?
P.W. Barnett, Gospel Truth: Answering New Atheist Attacks on the Gospels
P.A. Barker, R.J. Condie and A.S. Malone (eds.), Serving God's Words: Windows on Preaching and Ministry: In Honour of Peter Adam
B.S. Rosner (ed.), The Wisdom of the Cross: Exploring 1 Corinthians
D. H. Glass, Atheism's New Clothes
J. Robson, Honey from the Rock: Approaching Deuteronomy
B. Stanley, The Global Diffusion of Evangelicalism: The Age of Billy Graham and John Stott, A History of Evangelicalism
J. Moo and R. Routledge (eds.), As Long as Earth Endures: The Bible, Creation and the Environment
A.G. Shead (ed.), Stirred by a Noble Theme: The Book of Psalms in the Life of the Church
D.S. Strange, 'For Their Rock s Not as Our Rock': An Evangelical Theology of Religions
P. Sanlon, Simply God: Recovering the Classical Trinity
A. Malone, Knowing Jesus in the Old Testament? A Fresh Look at Christophanies
D.C. Jones, The Fire Divine: An Introduction to the Evangelical Revival
C. Green, Cutting to the Heart: Applying the Bible in Preaching and Teaching
G.J. Williams, His Love Endures for Ever: Reflections on the Love of God
B.D. Crowe and C. R. Trueman (eds.), The Essential Trinity: New Testament Foundations and Practical Relevance
E.J. Schnabel, Mark: An Introduction and Commentary, Tyndale New Testament Commentaries 2
R.M. Cunningham (ed.), Serving the Church – Reaching the World
SPCK
A.C. Thiselton, Approaching Philosophy of Religion: An Introduction to Key Thinkers, Concepts, Methods and Debates
Paternoster
P.R. Beaumont, Christian Perspectives on Human Rights and Legal Philosophy
J.I. Packer, Honouring the Written Word of God: The Collected Shorter Writings of J.I. Packer, vols. 3, 4
C.R. Trueman, The Claims of Truth: The Trinitarian Theology of John Owen
M. Eaton, Experiencing God [collating author queries]
M.J. Saward, A Faint Streak of Humility [collating final proofs]
Tyndale New Living Translation Bible, Isaiah–Malachi [checking anglicization]
W.C. Wright, Jr., Relational Leadership: A Biblical Model for Influence and Service
I. Randall, Educating Evangelicalism: The Origins, Development and Impact of London Bible College
Hodder
S. Gilboa, Teach Yourself Modern Hebrew
L. McDermott, Teach Yourself Afrikaans
J.D. Magonet, The Explorer's Guide to Judaism
M.C.R. Braybrooke, The Explorer's Guide to Christianity
J. Fletcher, The Search for Nefertiti: The True Story of a Remarkable Discovery
R. Simpson, Soul Friendship: Celtic and Desert Insights
F. Madden and J. McBride, CCEA GCSE History
U. Reiss, How to Make a New Mother Happy
R. Steer, Church on Fire: The Story of Anglican Evangelicals
C. Haddon, One Hundred Ways to Serenity
A. Jacobs, Heart of the Town [novel]
L. Potts, Behind the Smile: My Story [autobiography]
E. Braben, The Book What I Wrote [autobiography]
D. Suchet, NIV Audiobook [proof-listen]
HarperCollins
C.S. Lewis, Collected Letters
C.S. Lewis, Surprised by Joy [preparing work for new ed.]
C.S. Lewis, Till we Have Faces: A Myth Retold [preparing work for new ed.]
M. Schluter and the Cambridge Papers Group, Christianity in a Changing World: Biblical Issues on Contemporary Issues
P.W.L. Walker, The Weekend That Changed the World: The Mystery of Jerusalem's Empty Tomb
A. Ghosh, The Hungry Tide [novel]
J. Warren, The Ali Abbas Story [biography]
P. Collins, The Men from the Boys [novel]
K. Logan, Survival of the Fittest [novel]
J. Pierce (ed.), Tolkien: A Celebration
B. and L. Hybels, Love That Lasts
A. Plass, Why I Follow Jesus
A. Raine et al., Celtic Daily Prayerbook
Zondervan (USA)
M.J. Wilkins, Matthew, NIV Application Commentary
V. Heley, Eden Hall [novel]
Canterbury Press Norwich
J. Davies, The Crisis of the Cross
Lexmark International
Product Guide 2005/6