About
A university graduate and ex-schoolteacher,
I offer publishers and authors a professional
copy-editing and proofreading service.
Hire me for your next copy-editing or
proofreading project and you get my
(1) 20 years' editorial experience
as a professional copy editor and proofreader
(2) on over 480 books
(3) for major UK/US publishers.
Make sure your book, ebook or web pages
stand out from the crowd.
Get in touch today and let's work together to
perfect your pages.

"Reliable, Thorough and Skilful"
"I have used Eldo as a copy-editor on several large, complex titles and have found his work to be reliable, thorough and skilful.
"His expertise in Hebrew and Greek has made him an invaluable editor for our Classics and Theology lists."

~ Kate Chevenix Trench, Senior Production Editor, Routledge (Taylor & Francis)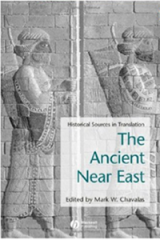 "The Most Impressive Copy Editor
I Have Worked with to Date"
"I just wanted to drop a note to appreciate all the hard work you have done…
"Many thanks for your care and attention, by far the most impressive copy editor I have worked with to date. So thanks!"

~ Dr Tony Gray, Commissioning Editor, Paternoster